Festival of Enterprise 2021
The DABS Festival of Enterprise is back for 2021 – and this time we are live!
The DABS Festival of Enterprise has been carefully created to help ambitious entrepreneurs take the next steps on their business journey.
Whether you are thinking of starting your own business, or are already in business, this event will be packed full of helpful advice from our expert line-up of seasoned entrepreneurs, business leaders, industry experts and thought-leaders.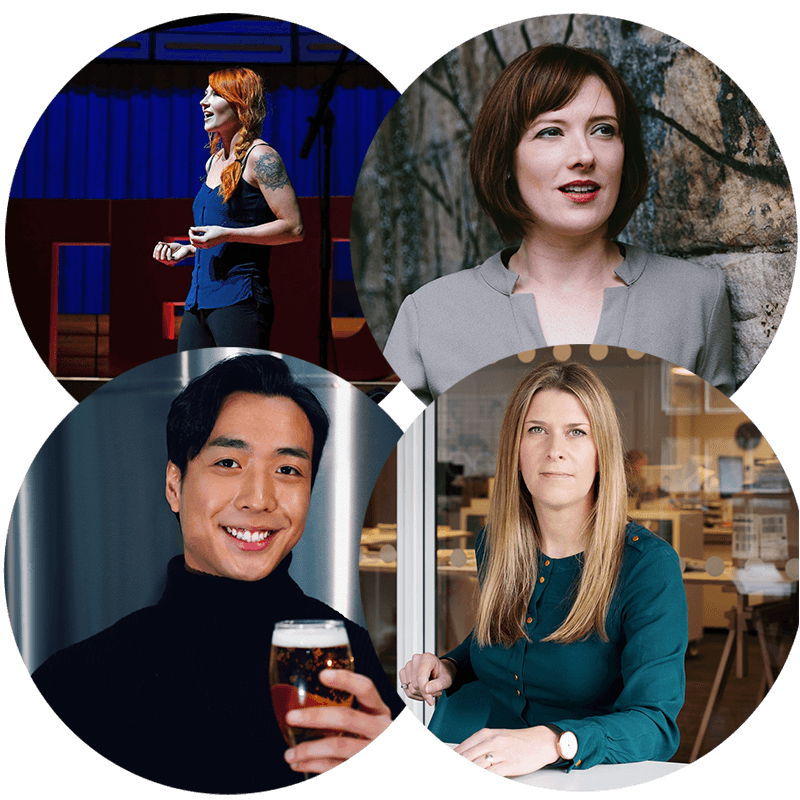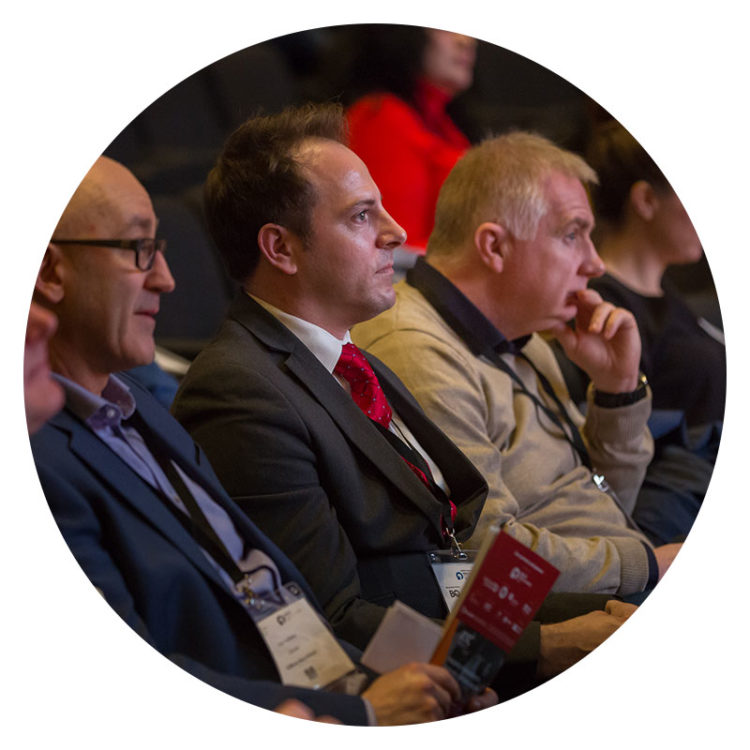 Join us at the Xcel Centre in Newton Aycliffe on 21st October to:
Share knowledge and experience through networking with like-minded business leaders
Get expert advice from our expert exhibitors
Be inspired by our keynote speakers who will talk through their journeys of entrepreneurship
Discover key tips and advice from successful business leaders on how they launched and grew their own businesses
Create your own action plan for next steps and key milestones for your own business journey
Find out more about the detailed and in-depth support available to you through the DABS programme
Event Host – Charlie Charlton
Charlie Charlton is a well respected interviewer and host, who's presented on award-winning local and national radio stations. Charlie's known for her engaging presenting style- witty and warm, whilst getting to grips with the issues that matter to you. After almost 20 years with the BBC, Charlie has now left her role as Senior Journalist to go freelance as an interviewer. This has already led to her being described as "inspirational" on LinkedIn after she became the first woman in the UK to host a day-long business conference with her 4 month-old baby in a sling!
As presenter of the BBC Newcastle Breakfast Show, Charlie helped beat all previous audience figures for this ARIA-nominated Station of the Year. Her interviews have featured on Panorama and Newsnight, as well as the national press.
Her Geordie lilt has been heard nationally while presenting on BBC Radio 5Live- alongside Nicky Campbell for the flagship Breakfast Show, and when stepping in for interviewers like Adrian Chiles and Stephen Nolan.
Charlie is also a well-known personality from her time as newsreader for regional BBC TV, and as an investigative reporter for the multi-award-winning current affairs programme Inside Out.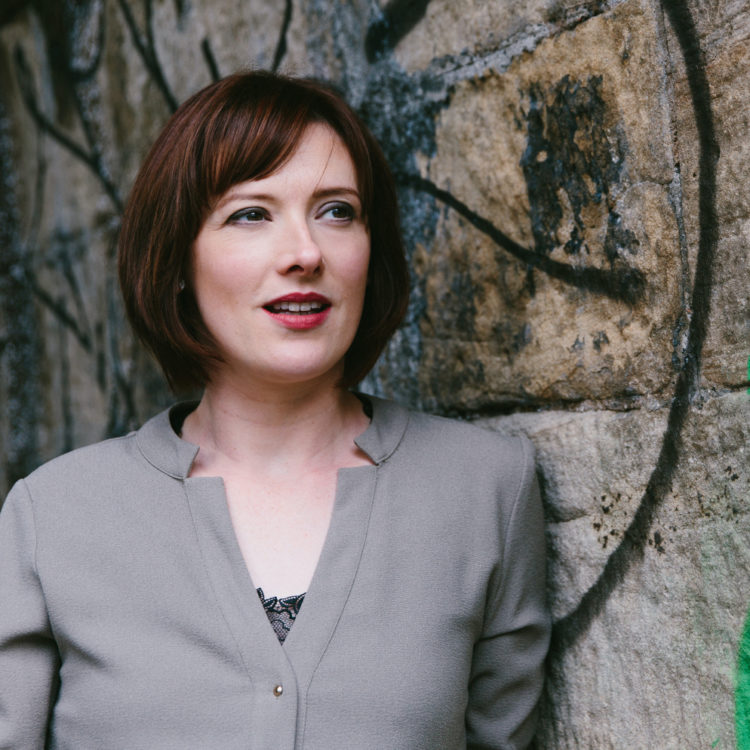 Take a look at some of our confirmed speakers: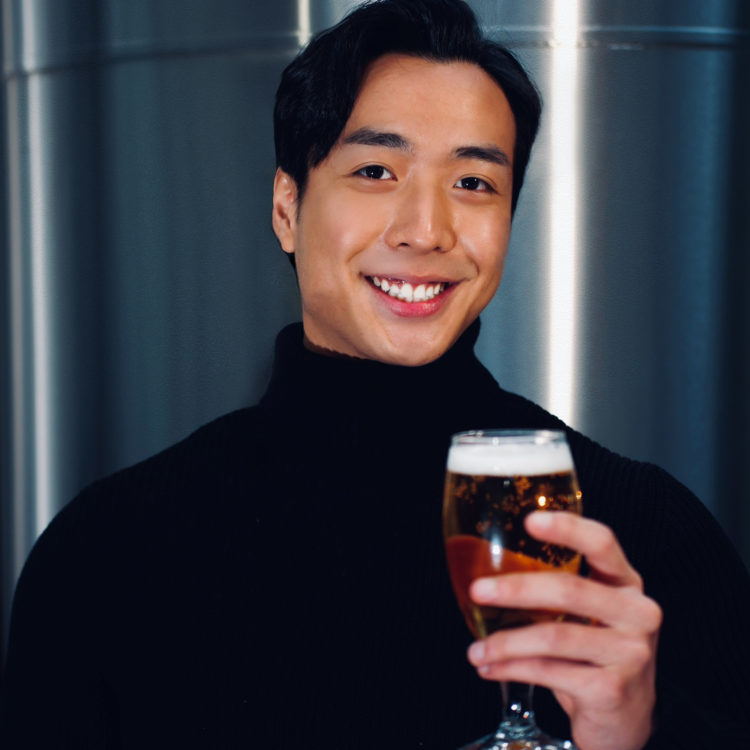 Mark Wong
Impossibrew, a 0.5% alcohol beer developed by plant scientists that aficionados are awarding five stars to for the beer's malt and biscuit flavours.
After an accident meant he had to give up his beloved beer, Impossibrew founder Mark Wong tried every alcohol free product going but found they all failed both on taste and in satisfying that itch that alcohol brings.
"I love alcohol. I really love it – to the point that I became a French Wine Scholar from the Wine Scholar Guild, and planned to make a career out of it. The news that I had to give it up meant the end of my career, but it also felt like the end of my social life. I wanted to be able to go out with mates and enjoy myself, and sitting there sipping soda water just wasn't going to be the same."
Never one to stand down from a challenge, Mark decided to turn his situation into a positive one and after much research and testing, he has developed the Impossibrew lager, the latest entry to the 0% alcohol market.
Throughout the process Mark says he learned one important thing – that he needed to learn lots more about actually running a business: "I heard about DABS through an e-news piece on entrepreneurs and got in touch to see what help I could get from them. I have absolutely no business background and founds DABS offered good programmes, online training and network events. I particularly like these events because everyone is very helpful and generous in sharing their experiences – what worked for them and what didn't."
Joanna Feeley
Joanna is founder and CEO of futures agency, TrendBible. She advises some of the world's most recognised retailers, brands and organisations, helping them to understand what life at home will be like in the future. With 20 years experience, Joanna is regularly cited as an authority on trends by The Independent, BBC Radio 4 and the Financial Times.
Lizzy Hodcroft
An award-winning entrepreneur with North East start-up successes to her name, Lizzy's path to the life she knows today has not been without its difficulties. Having fought depression and anxiety, Lizzy now shares her enormously ambitious and passionate stance on positive wellbeing and mental health.
Lizzy raised her profile through the North East and beyond with her first business, The Sweet Beet, which she sold in 2019 and her position as co-founder and CEO of Discova, a mental health support application awarded over £300k from Innovate UK.
The Scottish born and Texan raised Lizzy is currently an Associate Lecturer at Newcastle University Business School, public speaker, inspiration lead for The Enterprise Academy and consultant. She has been recognised on the 35 under 35 list of ones to watch.
Andrew Thorp
Storytelling – a superpower for business owners?
Drawing on his personal experience as a business owner, Andrew will demonstrate what it means to tell a better story, one that educates and inspires people to buy your product, service or idea. His session will focus on 3 themes: what you say, how you say it and how you sell yourself in the process. You'll learn how to deliver an intriguing elevator pitch, a compelling presentation, a reassuring case study and an amusing anecdote. Expect a highly practical and entertaining session from 'the Multi-Story Man'.
Andrew Thorp is an award-winning speaker, trainer and consultant in the field of business storytelling. He works with senior leaders, business owners and professionals to help them connect and persuade by telling a more compelling story. This starts with developing a narrative which does justice to both the individual and the organisation they represent. He helps to humanise and 'storify' what can otherwise be a dry, factual message, something he describes as 'Verbal PR'.
Steven Braines
The Weird & The Wonderful / HE.SHE.THEY.
https://www.andthewonderful.com/
Born and raised in the North East, Steven Braines is the founder and "head honcho" at The Weird and The Wonderful, an Artist Management company representing a wide range of musical acts from across the globe.
After graduating with a first class honors degree in psychology, which was followed up with a masters degree, Steven initially began to work in this field but always had a desire to be involved in the music industry.  Steven decided to follow his dream and after some success working in the North East music scene working for Kiss, Ministry and Generator, he decided to uproot his life to London with nothing but a dream and a friends sofa to sleep on.  From this The Weird and The Wonderful management company was formed.
Steven has experienced some amazing successes during his time in the music industry, touring in 45+ countries, multiple awards and the pinnacle of which was guiding his artist and friend, KDA, to #1 in the UK chart, besting One Direction to the coveted spot.
His latest venture HE.SHE.THEY. fashion label / event series / record label launched at London Fashion Week with the record business in association with Warner Music which pushes diversity and inclusion is now a global brand which has ran live events from New York to Mumbai and has been featured in the likes of NME, DJ Mag, Love and GQ.
The DABS Festival is offering a rare opportunity for local businesses to be associated with one of Business Durham's premier business events. Work with UMi to help deliver this fantastic event and support the local business economy whilst also benefitting personally from a whole host of branding, data sharing access, networking and exhibition opportunities, and much, much more!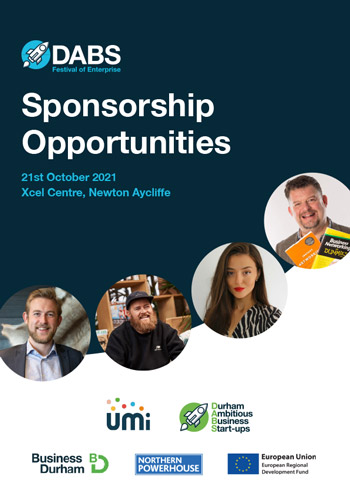 Enjoy the best of the 2020 Festival of Enterprise
Missed the inspirational talks from Teri Ellington, Stefan Thomas, Jimmy Cregan and Jake Newport from the 2020 event? Fear not! You can hear all about their business journey with our online recordings.