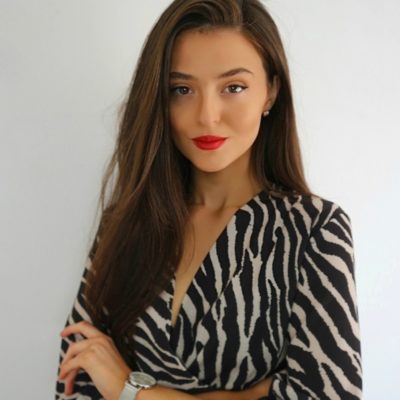 Teri Ellington – Ellington Timepiece
Ellington Timepiece Ltd was created by twenty-four-year-old, Teri Elizabeth Ellington.  The unique watch line was born in 2017. Designing watches from her bedroom, the Sheba Collection was created. With her last eighty pound after losing her job two months before Christmas, Teri started the business with her first design, The Grey Sheba.
The first Limited edition collection from Ellington Timepiece Ltd was named after Teri's Therapy German Shepherd, Sheba. Sheba became Teri's therapy dog while suffering from a condition called agoraphobia which left her struggling to leave the house. Ellington Timepiece has shared this unique and life-changing story through the watches, creating a brand that raises awareness for Mental Health.
The unique watch designs, the limited-edition certificates and USP of only 100 of each colour being available became extremely popular. Along with the back story, the brands awareness began to grow.  Following the success of the Sheba collection, Teri designed the new and latest range, the Amare Collection.
Stefan Thomas – Professional Speaker
http://stefanthomas.biz/speaker
Stefan is the author of three Amazon bestsellers, 'Business Networking for Dummies', 'Instant Networking' and 'Win The Room'. He has spoken at conferences across Europe and is trusted by his clients including BT, Lloyds Banking Group, The Chartered Institute of Management Accountants, Telecom Plus Plc and many more.
For small business owners, Stefan is the founder of The Networking Retreat, a live virtual training event where Stefan ensures that his delegates completely turn around their networking success. Over two days of workshops, along with 121 time with Stefan, The Networking Retreat covers everything from which networking events to choose, how to present your 60 second introduction, to how to follow up on social media to ensure those conversations turn into sales.
The Networking Retreat also has a completely free app, where Stefan gives daily networking advice, just search 'The Networking Retreat' on the app stores.
Crucially, since lockdown, Stefan has learnt how to successfully present to audiences virtually, ensuring that his virtual seminars are just as engaging and full of content as they are in real life.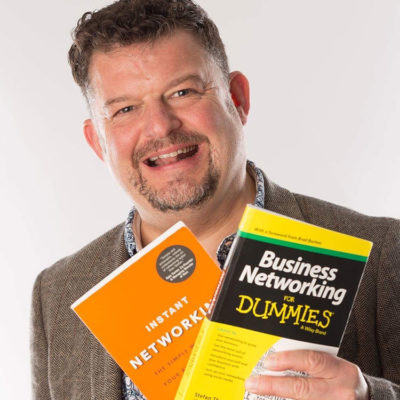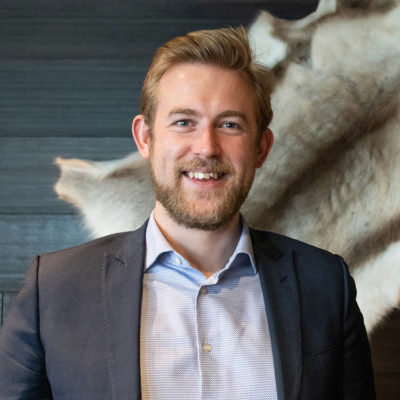 Jake Newport – Finnmark Ltd
"Finnmark Sauna specialises in bespoke Finnish sauna installations, sauna equipment, accessories and education. We combine millennia-old traditional construction techniques with cutting-edge modern design practices and choose to only stock quality, durable products that lead the market in authenticity and build quality; from our CE marked Finnish sauna heaters, FSC approved sauna timber and ecologically responsible and luxurious sauna linens. Our mission is to help educate everyone on how to build and use a sauna properly, to show people how to get the most from a sauna, and to publicise the wide array of health benefits associated with sauna use.
We are a family-run establishment and were founded by myself and my brother Max because we were frustrated that so few saunas outside of Finland gave credence to the authentic Finnish sauna experience. I used to work in Finland as a sales agent trying to sell equipment into the UK trade market and it quickly became clear that my contacts weren't so interested in the highest quality and most durable equipment available. I saw an opening in the UK residential market because when used properly, a sauna is a truly enjoyable experience that can be appreciated over the course of a few hours, not simply tolerated for a short time after a workout.
In these testing times, we've managed to pivot and increase sales of materials and accessories from our e-commerce shop, particularly to the DIY market. Our first-class installation work, eye for quality and detail, plus an insistence on working towards Finnish building standards and regulations, mean we are regularly featured in a number of influential publications such as Grand Design Magazine and The Telegraph."
Jimmy Cregan – Jimmy's Iced Coffee
https://www.jimmysicedcoffee.com/
In 2010, a guy called Jim Cregan from the South Coast of England created Jimmy's Iced Coffee, a range of awesome ready-to-drink iced coffees which can now be found in the best fridges across the UK and beyond. The inspiration came from a petrol station stop whilst on a road trip around Oz. Jim escaped there after doing a tonne of random jobs in the UK and needed a fresh start, so bought some tickets for him and his lady to Oz.
It was there whilst road tripping, surfing, camping and chilling that he discovered the phenomenon of Iced Coffee. In his mind, he knew he had to head back to the UK at some point and wanted to bring the Iced Coffee experience with him. Fast forward 10 years and Jim is now back in the UK with his own company, Jimmy's Iced Coffee, which is available in over 5000 outlets across the UK and beyond.
He started the business with his sister Suzie and they now lead a team of over 20 crew, have 6 products and counting and do some great stuff helping the younger generation become inspired to do awesome things.